Last week, I got back from a week-long adventure at my first Rainbow Gathering. This year, the festival was held near Cuba, New Mexico, in the mountains of the Santa Fe National Forest. It was a week of camping, hanging out, meeting new people from everywhere, eating a lot of good food (and coffee!!), and imagining a more permanent world of unity and nature such as I was experiencing.

"Rainbow Gathering" means different things to each individual who hears the phrase. To me, it means diversity. In that place and time, I saw and met people from every different persuasion, from punk kids to college students, hippies to school teachers (or some who are both), truckers and travelers, and many folks who work a normal 9-5 during the rest of the year. There were families and sweet kids running around, particularly around Kid Village camp and the Main Meadow. Drugs were present, but so were people who stay far away from such things (like myself).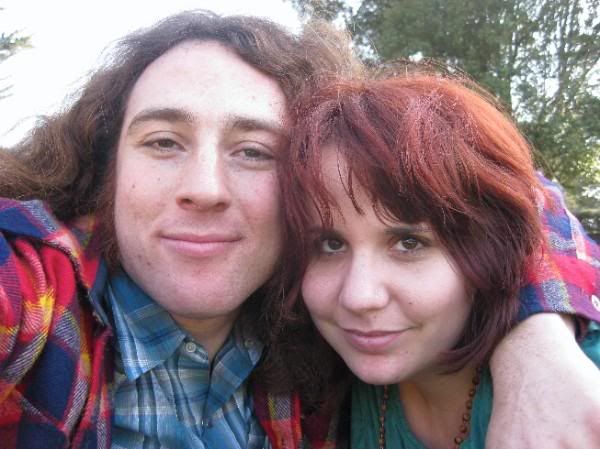 Rainbow meant new friends, like Will, Sam and Lachlan, the three of whom I was lucky enough to camp with the whole time. Will and Sam (at left) gave me a ride to and from the gathering, for which I am grateful. Will had attended 5 other Gatherings, but for the rest of us, it was our first experience.

Speaking of friends, I got to meet up with my moneyless friend Suelo, who spent the last few days we were there hanging with my new friends and me. It was very good to see him and to speculate about future travel plans together.

Another memorable moment was on the 4th (a day of particular celebration at the Gathering), we were treated to the most beautiful double rainbow I have ever seen.

A lesson I learned from Rainbow was that there are so many different types of people in the world, and our job is not to persuade all to think the same way, but to learn how to work together and to learn from one another. We are the Rainbow.

"We love you!!"

(PS: check out Rainbow Gathering videos on Youtube)